Beautiful & Functional Boston Meeting Rooms
Whether you need a private meeting room for a quick brainstorming session or to impress a client, we've got you covered. All of our rooms are equipped with direct phone lines, HD monitors for presentations, glass mark-up walls, and can accommodate anywhere from 4 to 50 people.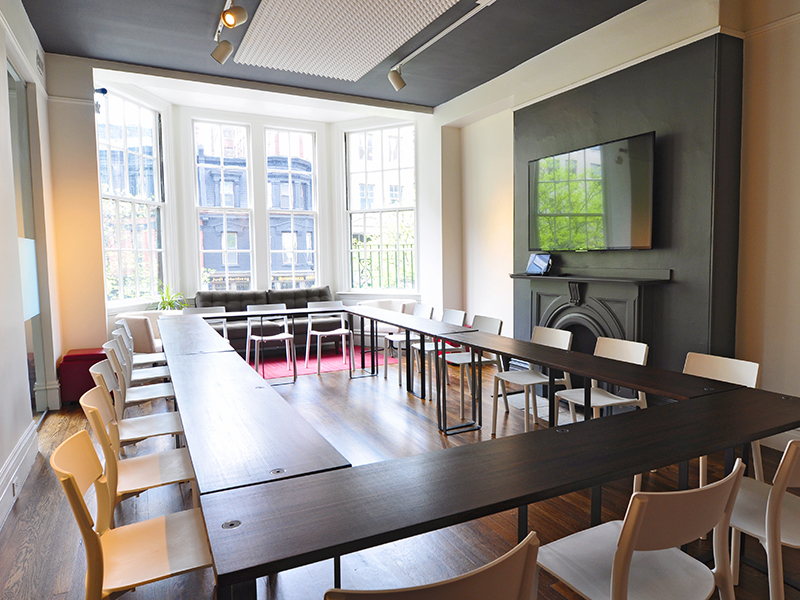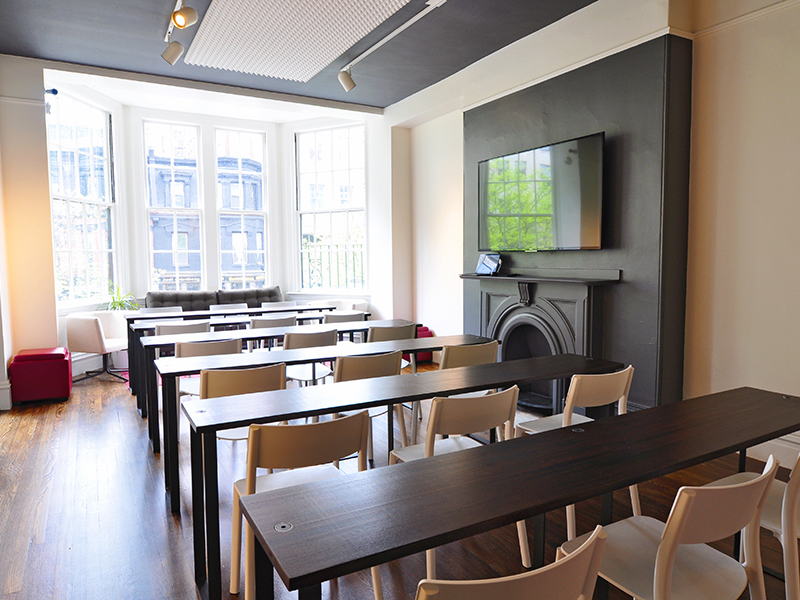 Acadia
Capacity: 18 (classroom), 25 (theater style)
$110 per hour / $380 half day / $660 full day

Fenway
Capacity: 24 (classroom), 35 (theater style)
$125 per hour / $440 half day / $780 full day

Presentation Space
@ 30 Newbury
Capacity: 50 people (seated)
$225 per hour / $675 half day / $1,075 full day
*Only available after 7pm (M-F) or Weekends
Fill out the form below and an Oficio staff member will be in touch shortly regarding availability and to finalize the reservation. The fastest way to reserve a room is to call us during business hours and we can take your reservation over the phone. Thanks!